A wind-whipped wildfire in Colorado has spread across more than 1,286 acres across terrain, forcing evacuations of at least 100 homes and putting others on notice.
As of Saturday afternoon, the fire was about 25% contained, the Teller County Sheriff's Office (TCSO) shared. A fire watch and red flag warning remained in effect until Saturday, April 1 at 8 p.m.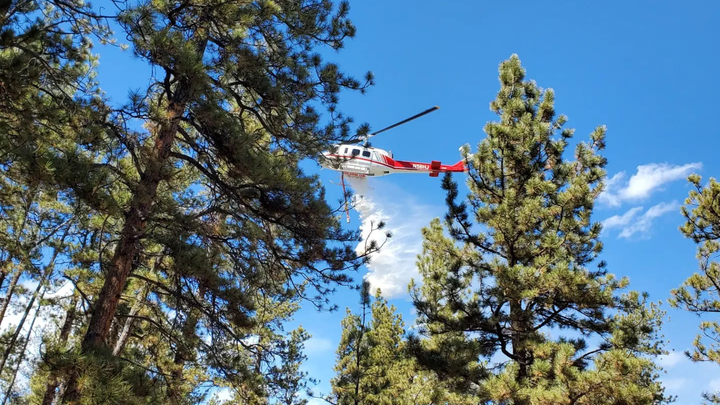 The fired dubbed "the 403 fire," is being classified as "human-caused," the Teller County Sheriff's Office (TCSO) said in a press conference Friday, March 31.
During the Friday morning press conference, the sheriff's office said that the fire was sparked on private land along Park County Road 403, southwest of the Florissant Fossil Beds National Monument in Florissant, near Colorado Springs.
Officials called for evacuations within a mile of the fire's origin about 30 minutes after the fire was reported by a resident at 10:52 a.m. Thursday, authorities with the Park County Sheriff's Office announced in a Twitter post.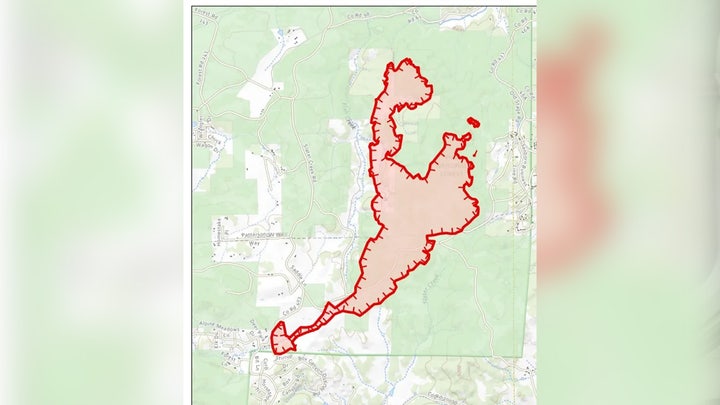 On Friday, winds in the area were about 30 mph with gusts up to about 52 mph, according to the National Weather Service. Cold weather, with temperatures in the upper 30s, aided firefighters in their efforts.
Since the fire began, firefighters worked through the night trying to contain flames burning in dry grass and spreading into trees on Thursday and Friday, but heavy winds complicated fire suppression efforts.
Multiple fire agencies are working on the fire, including the Lake George Fire Protection District, Hartsel Fire Protection District, Florissant Fire Protection District, Cripple Creek Fire Department and Divide Fire Protection District. A helicopter was being used as part of the firefighting effort.
The Colorado Department of Public Health and the Environment issued an air quality alert, warning of smoke from the fire and advising residents of Park and Teller counties to stay indoors if smoke becomes thick.
Teller County Animal Control provided an evacuation service for residents to drop off their animal- including their cattle. PBJ Cattle, a local meat wholesaler, provided a safe place for pets, livestock and other animals to stay while the fire raged on.
"We are happy to provide a safe place for precious loved ones of those evacuated," PBJ Cattle wrote in a Facebook post.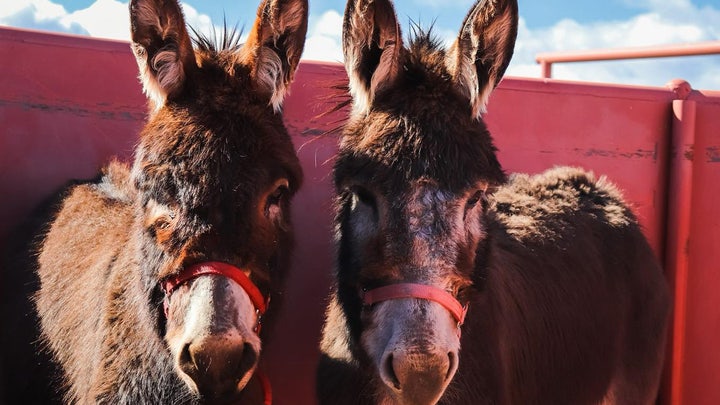 Authorities have not released a death toll, injuries, or structures destroyed from the fire.
Sarah Rumpf is a writer on the breaking news team for Fox News Digital. You can reach her on Twitter at @rumpfsarahc 
SOURCE: https://www.foxnews.com/us/colorado-wildfire-burning-over-acres-homes-evacuated